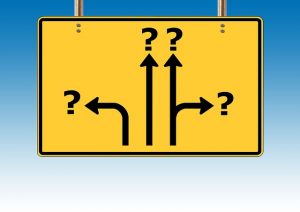 Many of my clients and friends regularly ask me when or if they should consider a refinance.  Here are 4 quick questions that I ask of them.  The answer they give me, will very quickly tell me if we should be taking a deeper look at the mortgage refinance options available to them.
What do you believe the current value of your home is and what is the outstanding balance on your mortgage?
Have you ever heard your mortgage broker or banker talk about "loan to value"(LTV)?  They are looking to determine what your outstanding balance of your mortgage is as a percentage of your property value.  The reason we look at your LTV is because there are limits in Canada with respect to how large your mortgage can be based on the current value of your home.   This gives your mortgage broker insight into how much equity or money you have access in the event that you were to refinance your mortgage.
What is the maturity date of your mortgage and your current rate/term length?
Understanding who your current lender is, what your maturity date is, and what your rate/term details are, will help your mortgage broker determine what type of penalty you might have for breaking your current mortgage contract.  Knowing your rate will also give them the details they require to calculate the interest savings that you would receive from a refinance. When looking to refinance, your mortgage broker should be factoring these potential costs and overall interest savings into their overall benefits analysis when trying to determine if refinancing is the right option for you.
How is your household monthly cash flow impacting your short and long term financial goals?
Budget, budget, budget… this is one of those tools that we all know we should do, but it often gets very little of our attention each month.  By understanding how much net income you have coming in each month and where that cash is going (cash flow) we can look at how a restructured mortgage could help. If you are finding that all of your money is disappearing each month and you're having trouble getting by, a new mortgage can help restructure your monthly debt payments giving you some added breathing room.  It is important to note that sometimes it is not about debt payments and it can be about high household expenses.  Taking the time to assess your spending and cutting it back if necessary, might be enough to get you back on track.  Check out our blog post on basic budgeting tips and tricks.
Looking at your outstanding debt, what are the current interest rates that you are paying and are you only making the minimum payments each month?
A quick snap shot of your current debt load, respective interest rates and monthly payments can give us some insight into how a refinance can save you interest.  By understanding what your financial picture looks like and the amount of interest that you are currently paying to service that current debt, we can very quickly estimate how much interest you could save with a refinance.  If you take a number of those high interest rate credit cards and roll them into a new, low interest rate mortgage, the savings can very quickly become quite substantial.
In closing, a refinance is a financial tool that can make a significant difference in your current financial picture. If you have reviewed the questions above and would like to take a closer look at your situation, there is never a better time than the present to make a change that will have a positive impact on your future.
Take the time to have a conversation with a Mortgage Broker who can give you some insight into how a new mortgage could help you with a brighter financial future.