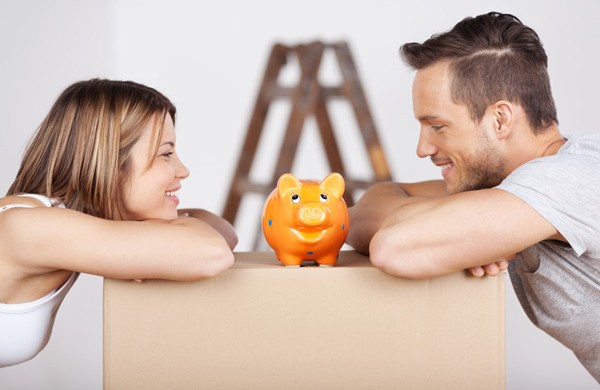 So you've saved for a down payment for the new home you would like to purchase and have enough money in your piggy bank; however, before you put an offer on your dream home make sure you've considered saving for one more thing. This is the closing costs for your home purchase.
Most mortgage lenders will want to see 1.5% of the purchase price of your home in your bank account to cover the closing costs. So in reality you need to have a little bit more than the minimum 5% down payment saved and should have actually saved a minimum of 6.5% total. So where is all this money going? A number of different places actually.
Home Inspection
It is a good idea to hire a home inspector to inspect the property you plan to purchase. A home inspection usually costs between $350-$400 but could save you thousands if they uncover a leaky roof, electrical issues or mold. This is always a good condition to put in your offer to purchase as a safety precaution and will give you the ability to back out of the deal.
Rural Properties
Rural properties will have a few inspections that you will want to complete, these include:
Well Flow & Water Quality Test: $250
Septic Tank Test (Pumped): $150-$200
Septic Field Inspection: $275-$300
Fuel Cost if Oil Tank: Cost will vary
Propane Cost if propane heat: Cost will vary
Appraisal
Sometimes depending on the property you are purchasing the lender will require an appraisal. You can usually expect this if you purchase a private listing or are buying an estate sale. The minimum cost of an appraisal is $300.
Mortgage Default Insurance
If your down payment is less than 20% CMHC is going to require mortgage insurance. You won't need to pay this amount up front as it will be added to your mortgage and reflected in your monthly payments. There will also be HST on this amount. The HST component can not be added into the mortgage and will be part of the closing cost adjustments made by the lawyer on closing.
Legal Fees
A home purchase requires a lawyer to register the title of your property, do a lien search, complete the land transfer tax, distribute funds, etc. On average it is a good idea to set aside $1,000 to $1,500 for legal fees as an estimated amount.
Land Transfer tax
Land Transfer tax is based on the value of your home and can be calculated online and is based on a special equation. First time home buyers can qualify to get a rebate of up to $4,000 on land transfer tax.
Property Tax and Other Utilities
If the previous owner pre-paid any of the property taxes or utilities these will be refunded to them and charged to you. You will usually get a break down of these amounts a couple of days before closing. Also some utility companies will require a deposit to set up a new account, these can range from $50 to $200 and are usually refunded back to you after a period of time.
Moving Costs
Finally don't forget about the cost to hire a moving truck or people to move your home for you. This cost will vary depending on the size of moving vehicle you require and how far you are moving.