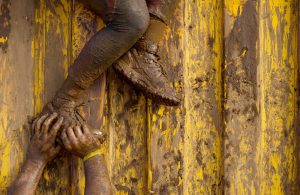 Today, we are thrilled to launch our Tough Mortgage Resource Page.  We know that it can often be overwhelming for mortgage applicants that have been dealt a tough blow that has negatively impacted their credit or overall financial health.  We have put together this resource to help provide our clients and the wider community with a better understanding of how to apply for a refinance when your credit has taken a hit.
At some point in our lives, most of us will face a challenge that can threaten our financial health…
– Job Loss
– Injury that results in short or long term disability
– A personal health issue or a health issue of a family member
– Or even the death of a loved one.
These types of circumstances often lead to unexpected expenses or reduction in your personal income.  Life changes like these over an extended period of time can result in credit challenges, missed payments or even falling behind on a mortgage.   If you have equity built up in your home, there is likely an option to help set you on the road to recovery.  Our resource helps provid you with some insight into how the process works and what we do to help.
Should you, a family member or friend have additional questions or want to look closer at your options, our team is here to help.  We understand that stress that comes along with tough mortgage applications and we work to help you get things back on the right track.