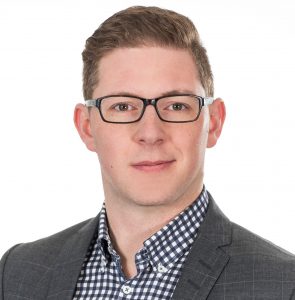 Nathan Lawrence is a 2007 graduate of Lakehead University's Honours Bachelors of Commerce Program, Majoring in Human Resource Management. Putting his Business Degree to work, Nathan has spent the past seven years working for Dominion Lending Centres Lakehead Financial. He brings a local, knowledgeable, and fresh perspective to Mortgage & Equipment Lease Financing in Thunder Bay and the Region as a whole. As a licensed Mortgage Broker, Nathan advises his clients throughout the mortgage financing process by helping them secure financing catered to their unique needs. His clients also benefit from his unbiased, independent financial advice. Nathan has helped clients finance the purchase of first homes, new homes, recreational properties and investment properties. He has also assisted clients in refinancing their mortgages to access the equity in their properties for future investment plans, debt consolidation or to help with other large purchases.
In addition to his professional role as a Mortgage Broker and Manager with DLC Lakehead Financial, Nathan has taken a very active role in the community as a whole. He has sat on the Board of Directors for the Thunder Bay Chamber of Commerce and is the current president of the Northwestern Ontario Chamber of Commerce. In 2015 he was elected as a director for the Ontario Chamber of Commerce, bring his local business knowledge to the provincial level. Nathan has also played a leading role in the growth of SHIFT – Thunder Bay's Young Professionals Network (YPN) where he was president for 2 years. Over the past 2 years Nathan has shifted his focus to developing the Young Professionals Network, now becoming the Co-Founder and Founding Co-Chair of the Young Professionals Network of Ontario. An organization dedicated to strengthen the Young Professionals Networks across the province of Ontario.
In July 2015 he expanded his mortgage business by creating the Lawrence Mortgage Team, each member bringing different skills and knowledge in order to give his clients the highest level of service possible. His objective is to help give people a strong foundation in this community, he achieves this by helping people with home purchases and by connecting and nurturing young professionals, both allowing people to grow strong roots in Thunder Bay.
Given the opportunity, he hope to exceed your expectations.
Address
1141 Barton St.
Thunder Bay, ON
P7B 5N3, Canada